Million Meals Challenge - Virtual Food Drive
---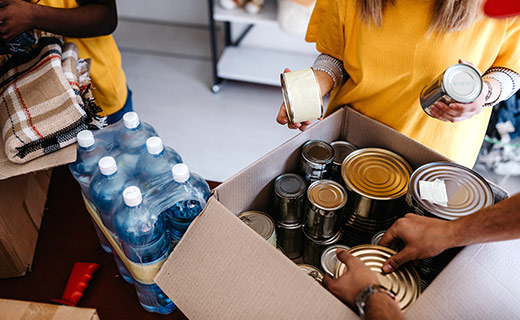 Help us in supporting our local community food banks from coast-to-coast. We've partnered with Community Action Partnership of San Bernardino County to host a virtual food drive. Supporting our Virtual Food Drive is easy. You select the donation amount/food items you want to give then chose The Mall of Victor Valley.
Every $5 feeds 10 families. Give back on your own or build a team and recruit family, friends, neighbors, or colleagues to contribute to this food drive! Click here to donate.
Working with our partner properties throughout the country we're aiming to help serve a million meals to those in need. We thank you for your generosity.
CANCELLED - Trick or Treat
October 31, 2020
Out of an abundance of caution, Trick-or-Treating will not take place at the mall this year. Thank...
Virtual Kids Club
Ongoing
Looking for something fun for our little ones to do? The Mall of Victor Valley Virtual Kids Club is ...