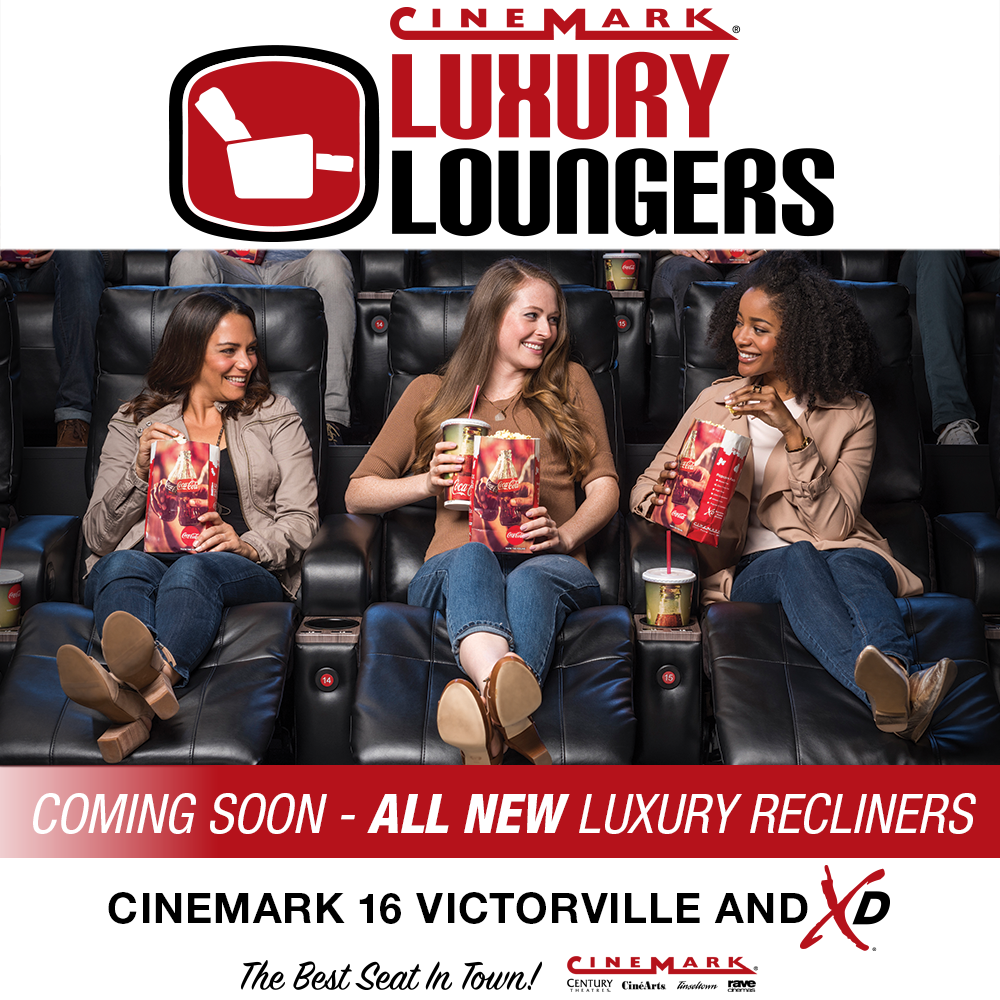 Cinemark Remodel
Now through June 30, 2018
Coming soon to Cinemark 16 Victorville and XD Theatres, our all new Luxury Loungers!
Cinemark Luxury Loungers will soon be found in every auditorium, and feature electric powered recliners, cup holders, and footrests. The ultimate in luxury entertainment.
Join us for the first phase of our Grand Re-Opening on Friday, April 27th at 5pm where we open select auditoriums featuring our Luxury Loungers!
For more information, please contact Cinemark at 760-243-2037.