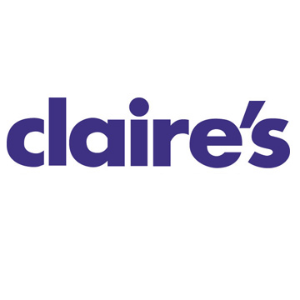 claire's
Claire's is one of the world's leading specialty retailers of affordable and fashionable jewelry, beauty products, and accessories for girls and young women everywhere.
We Got You Covered For The Fest!
Valid from May 14, 2018 to May 28, 2018
Be Festival Time Ready $12.99 Pink Tassel & Heart Drop Earrings $9.99 Silver 2' Glitter Geometric Drop Earrings $9.99 2' Geometric Fan Tassel Drop White Earrings $12.99 Turquoise Tassel Drop Earrings $12.99 Tassel Wrapped Circle Drop $7.99 Gold or Silver Cosmic Cuff Bracelets $12.99 Rose Gold Mixed Bangle Set $12.99 5 Pack Gold Tone Neon Wrapped Bangle Bracelets $5.00 7 Pack Holographic Silver Bangle Bracelets Sales subject to change, see store associate for further details on offers.
---